Human Beings are Lovely
I forgot for a while, but was reminded.  I met a fellow last week, that I suspect I will never see again. My life has been impacted by him as he was  so lovely and kind. The reminder was needed, as 2017 has been challenging.
Challenges
Have you ever had a hard day and then locked your keys in the car? I know there are more challenging issues facing people currently, so I apologize for complaining.  Challenging days are a part of life. Thankfully, lovely human beings can be too. The issues we are dealing with day to day are still important. It is good to recognize this and honor what we accomplish every day.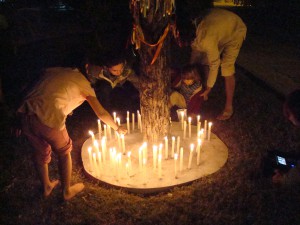 Challenging Times Bring out the Lovely People 
If we focus on the negative energy that we feel, it can really impact our lives. Acceptance and Commitment Therapy guides us to honor what we are feeling but also acknowledge that we can continue to live our lives while doing so. It can be a helpful tool. I see folks moving from worrying about the world to taking better care of themselves so they can focus on what is important to them.
How We Can be Lovely to Each Other
I did lock my keys in the car and a lovely human being spent 45 minutes helping me get the car unlocked. I asked him and he did not hesitate. He jumped out of his truck and found three items that might do the trick! The humanity! The love! He helped me when I needed it, no questions asked. Thank you to him and all of the humans that continue to support and love each other.