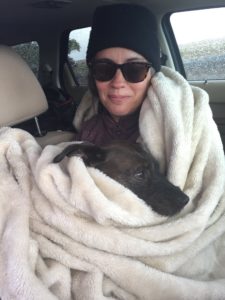 I attended the University of Colorado at Denver to obtain my Master's in Counseling. I have worked in the mental health and nonprofit fields in Denver for 15 years. I have worked with clients at Denver Hospice, where we focused on the transition from life to death. A difficult topic, but one that impacts us all. I was honored to work with families at this important time.
I also work with women in transition and have discovered that women felt isolated during perimenopause and menopause. My research in this area has led me to meet many amazing people. My private practice is a safe place to talk about symptoms of perimenopause and menopause, such as depression, anger, frustration, lack of sleep, hot flashes and the many other issues that might come up for women. See my resume below.
---
Mile High Women's Outreach Center, March 2014 – Present
Therapist
Counseling
Provide intake assessments and crisis intervention for individuals aged 14-21 impacted by sexual abuse and sex trafficking.
Counsel individuals and facilitate case management with other community agencies.
Engage in ongoing professional learning concerning Gang Awareness, Sexual and Physical Abuse and Sex Trafficking.
Lifelong Adult Education Services, September 2011 – December 2013
Therapist
Counseling
Provided clinical assessment and psychotherapy to individuals, families, and couples impacted by mental health issues and/or disabilities.
Utilized strengths based cognitive behavioral, humanistic, systemic therapies to address behavioral and emotional issues.
Crisis intervention, education, safety planning and case management services for clients.
Consulted with family members, caseworkers, GALs, and CASA volunteers to determine family and community support needed in Child Protective Service cases.
Conducted Supplemental Security Insurance assessments, review medical and mental health records, generate reports and advocate for clients applying for SSI.
Administered achievement tests as part of a psychological evaluation.
Treatment planning for social skills development, assertiveness skill building, empathy development, relapse prevention, cognitive restructuring, anger management, impulse control, gang involvement, alcohol and substance abuse treatment as well as treating the full array of mental health diagnoses for individuals and families.
Advocated for and empowered clients to connect with and utilize community resources.
The Denver Hospice, January 2011 – August 2011
Grief Center Intern
Counseling
Provided counseling, crisis intervention and referrals to community resources as needed.
Co-facilitated newly bereaved, long-term grief and self-care groups for adults.
Served as "Bereavement (Staff) On-Duty" (BOD) and responded to calls from community about grief issues.
Project WISE (Women's Initiative Service Empowerment), January 2011 – August 2011
Counseling Intern
Counseling
Provided strength based counseling and created wellness plans with clients to meet their goals.
Facilitated support groups and life skills workshops such as stress reduction and time management.
Created curriculum, arranged speakers, and organized activities for a series of women's leadership events.
Spoke on behalf of organization within the community to increase awareness of Project Wise services.
University of Colorado at Denver Counseling Center, August 2010 – December 2010
Counseling Intern
Counseling
Conducted intake assessments to determine eligibility and appropriateness of services for clients.
Counseled students and community members with support of faculty.
Created treatment plans with clients and worked with them to achieve their goals.
Center for Work Education and Employment (CWEE), September 2006 – August 2010
Case Manager
Case Management
Supported single parents receiving TANF with developing professional and workforce skills.
Coordinated placement support and resources for participants and referred to employment services.
Developed and assessed participants' program plans in accordance with their employment goals.
Communicated and coordinated participants' program plans with Denver County TANF caseworkers.
Updated CWEE, state, city and county databases to monitor contract goals.
Urban Peak, November 2003 – September 2006
Education and Employment Counselor
Case Management        
Supported youth with life skills, education and job readiness training to work towards self-sufficiency.
Assisted youth in completion of documentation needed to attend educational institutions.
Provided information to the community about the Urban Peak Employment/Education program.
Assisted in the direct care of youth at the Urban Peak homeless shelter, including building community, crisis management and safety planning.
MAPSCO, Inc. / MAPSCO Map and Travel Center, August 1993 – April 2003
Operations Manager, Rocky Mountain Region
Management, Human Resources, Administration, Accounting
Administrative and management support for all employees including Executive Vice President.
Maintained employee-company relations while complying with appropriate laws.
Responsible for accounts payable and receivable.
Recruited and maintained internal and external training for employees for all departments.
Established and maintained the budget.
Maintained operating and payroll accounts.
Processed payroll, administered benefits, and COBRA.
Supported strategic initiatives, documented and presented progress of company.
Represented the company locally and nationally.